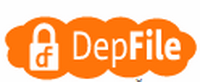 All their servers are blocked, so all depfile links are not available for download.
Forcefetish.net continue to work but without DepFile. We are forced to choose another file sharing service and upload all new adult videos to it.
We have no other choice!
If DepFile fixes the problems and starts working, then we will definitely return to it. Hope and wait!
This is very bad news for all of us, and we hope for your understanding.